Posted on 23rd March 2018
Academy Salons' Annual Awards 2018!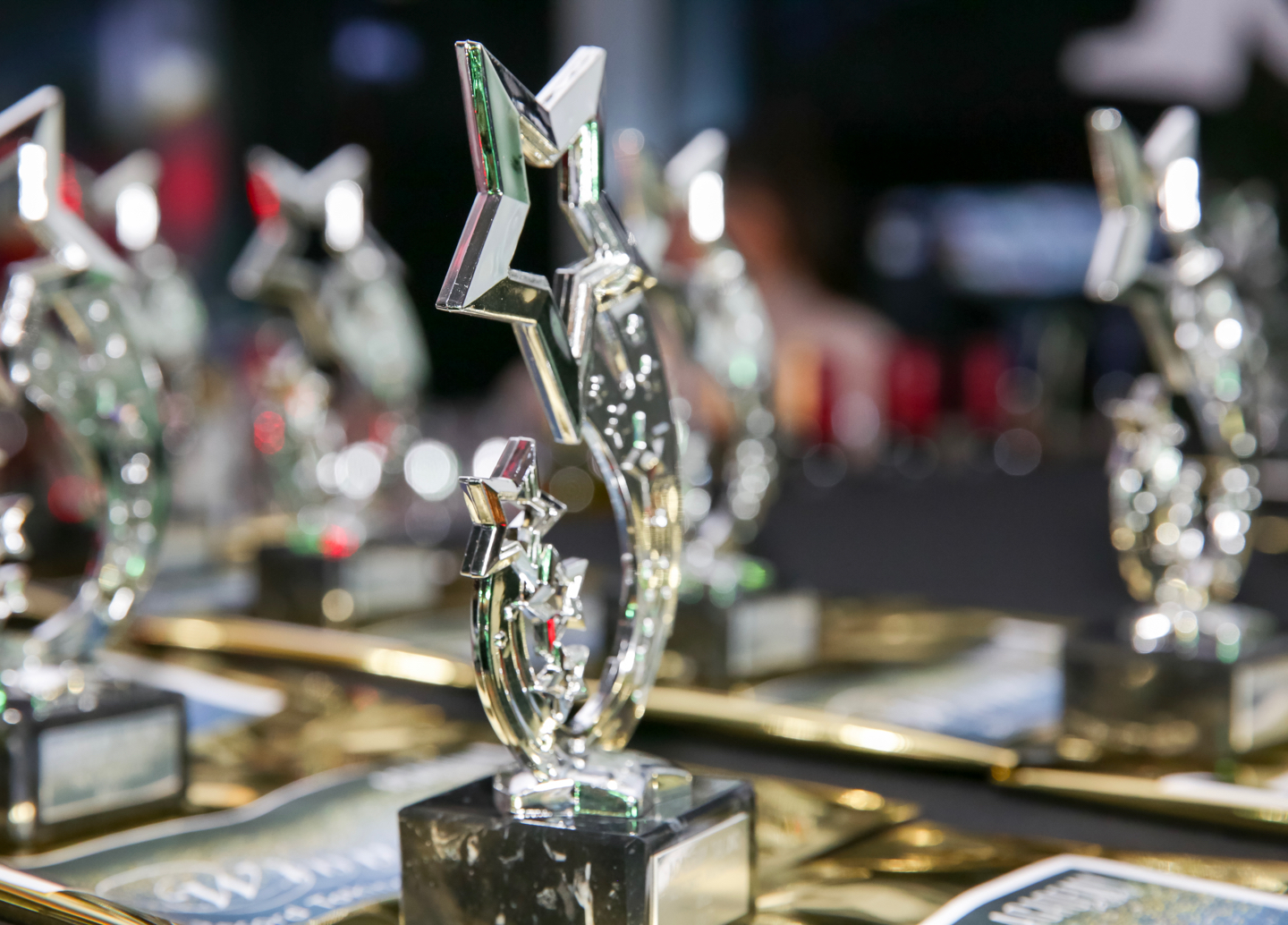 We recently held our Academy Salons' 2018 Awards in February at the impressive Mercedes-Benz World to acknowledge our team of hair stylists and beauty therapists across our five salons for their creative excellence and customer service.
Hosted by Errol Douglas, one of the most influential hairdressers in the world, the event brought together the entire Academy Salons team and their partners for a night of food, dancing and celebration of success. It was our biggest awards yet!
The annual event, which began just a couple of years ago in a small, local restaurant with a few creative team members, is just one example of how much we have grown and continue to build a team of amazing, diverse and skilled individuals.
"Our talented team mean we are now able to offer an impressive range of beauty services in two salon locations, Weybridge and Cobham!" – Leanne, Head of Beauty.

"From lashes to tanning, facials and massages, we continue to grow and support the team to develop their skills and excellence!"
Awards were presented by owners Franco Capozzi and Salv Mulé alongside our host and partners who attended including: Balmain, Salon Spy, L'Oréal, Alterna, Yello and Jools PR.
"We want to thank everyone involved including our amazing managers, and we feel honoured to have been able to recognise individual team members for their dedication and work ethic. This couldn't have been done without all of your hard work that you guys do every day," expressed Salv in gratitude near the closing of the event.
A very special congratulations again to the winners, who are listed below:
Record Average Bill: Caroline Milne, Cobham
Best Takings in a Week and Month: Meryl Thompson, Cobham
Retailer of the Year: Leanne Vessey, Cobham
Best Rebooking: Christine Madigan, Claygate
Best Newcomer: Amy Goodman, Cobham
Assistant of the Year: Katt Wigmore, Cobham
Graduate of the Year: Julie Williams, Cobham
Best Front of House: Charlotte Vieira-Martins, Cobham
Academic Student of the Year: Katt Wigmore, Cobham
Creative Student of the Year: Shanelle Beasley, Claygate
Beauty – Best Average Bill: Carolyn Bell, Cobham Beauty
Beauty – Most Improved of the Year: Danielle Stuart, Cobham Beauty
Beauty – Beauty Therapist of the Year: Holly Coppard, Cobham Beauty
Manager of the Year: Sarah Biss, Esher
Hairdresser of the Year: John Baxter-Hill, Cobham
Salon of the Year: Cobham Hair & Beauty
 Click here to see the event photos!
Interested in joining the team?
Are you passionate about hair and beauty excellence? See what careers we have available today! We also have opportunities for trainees and apprenticeships to learn the skills of the trade and gain first-hand experience with our Academy Education Programme.